About this project
Itinerant exhibition of invisible cinema
Show list of needs
Material

Minimum
Optimum
BIG SCREEN & AUDIO RENTING

AIRSCREEN screen rent (3x8m) Inflatable screen with professional cinema projection surface. Safe for uses  even under Beaufort 5 (38Km/h) wind conditions. ­ Projection surface: 8m wide  and 3m high. High quality Microphone. ­All audio and video cables included High Definition Projector Rent – 1980x1080 Full HD Optical zoom – 3800 ANSI  Lumens – 6000 Hour Lamp – HDMI Input High quality surrounding sound equipment. 1000Watt QSC K10 Speakers (2000  Watt Peak) ­Speaker stands ­Chairs or theatre seats ­Equipment mounting and dismounting staff for the show.

€ 5.300

MANAGEMENT AND TRANSIT OF MOVIES.

Management and transit of movies. Insurance Administration Permits

€ 1.250
Task

Minimum
Optimum
GRAPHICS AND PRINTING

Catalogue, program, brochure and roll ups printing

€ 1.370

MANAGEMENT TEAM

Developing logistics for production team during 3 months. Content, training,  tables and film programme management.

€ 3.135
PRESS AND COMMUNICATION

Spreading campaign, web and written press content developing.

€ 1.969
EXTRA MANAGEMENT TEAM 

Attendant, projectionist, sound technician, photo and video coverage during the  shows to spread the results.

€ 2.182
MOVES AND ACOMMODATION

Moves and accommodation for guests

€ 1.864
WEB AND GRAPHIC DESIGN

Web site developing, which as well as being an exhibition spreading way it has  good usability and it is useful for the participants.

€ 1.970
Total

€ 7.920

€ 19.040
General information
Donosskino want to be an itinerant cinema exhibition in Donostia, trying to give
visibility to those short and medium films that we call "invisible".
a) Exhibition, because it does not try to be a contest or festival, but a cinema gathering
for the passion for cinema, in which, by connecting the audience with the authors, it is
the audience itself the one giving credit to this works.
b) Cinema, because our intention is to show those works, both short and medium
films, which, because of the lack of resources or support, could not reach enough
audience and gone unnoticed.
c) Itinerant, because we want to show them on new places to discover from the city,
using a themed atmosphere where parallel activities take place on every event.
We propose an exhibition where both artists and audience enjoy the gathering around
a big screen, and very important, creating always new concepts to make it attractive
and innovative.
Main features and goals of the crowdfunding campaign
Donosskino uses the cinema strength to get closer to an already seventh art rooted
population, those authors investing their time, illusion, effort and savings to produce
their projects in the traditional way.
This authors deserve to be able to show their creations to a wide audience because this is in our opinion the meaning of cinema.
In Donosskino, we want to support this type of film‐makers because even their
projects run under a low cost production, there are not low quality films, so we must
give them the visibility and appreciation they deserve.
From Donosskino we want to show this works in roofs, parks, court walls,
greenhouses, etc... converting them on big screens for film projections for a while.
Depending on the budget, there will be parallel activities such as workshops, talks or
debates inviting specialised professionals on the subject and with the work authors.
Nevertheless, we do also want to complement it with activities for kids and live music
according to the exhibition concept.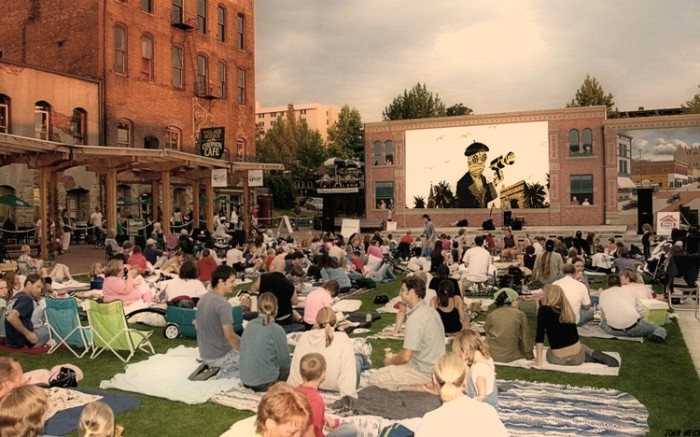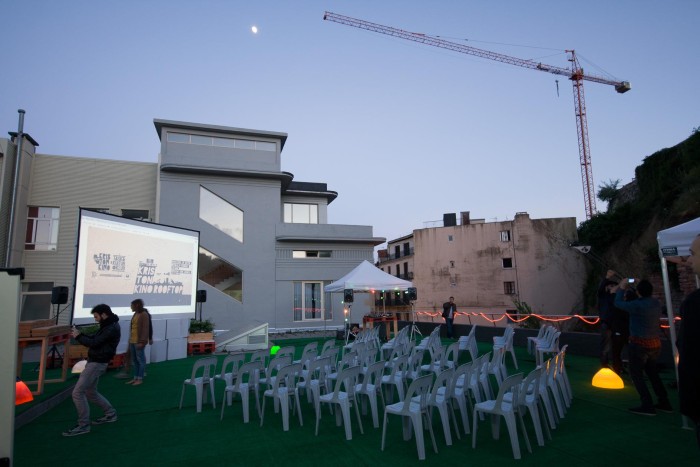 Why this is important
The main motivation for creating Donosskino, is trying to revitalise and reclaim the
short films, looking for the biggest benefit and acknowledgement for the authors. That
in the usual networks, have few possibilities to show their works to a more various
audience.
Every contribution will be used to fund the Exhibition and to cover the costs generated
by it, in case the funding exceed the proposed goal, it will be use to increase the
number of events.
Make visible the invisible, ¡Donosskino!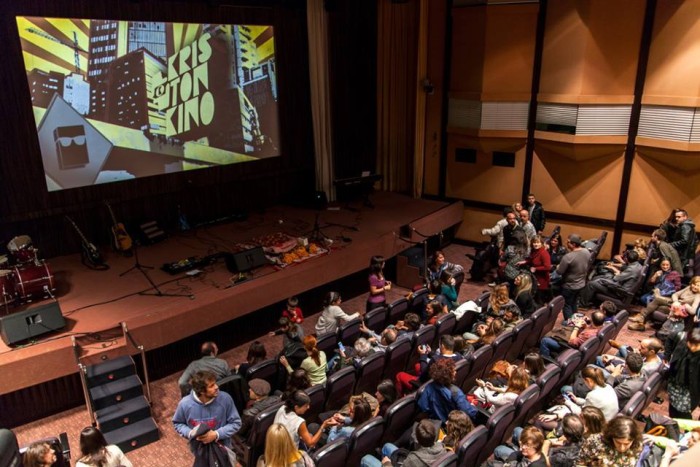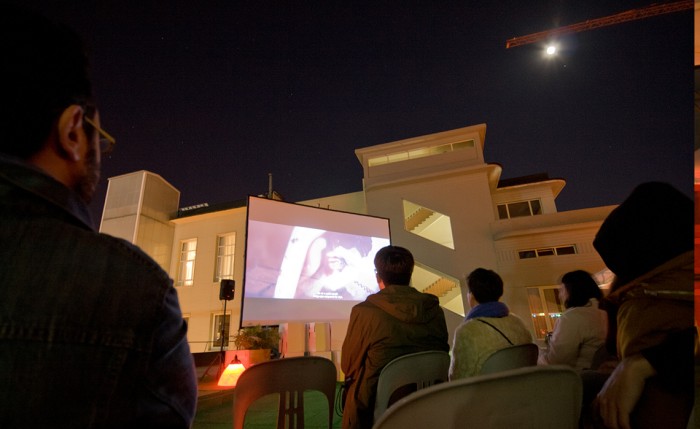 Goals of the crowdfunding campaign
The main goal of Kristonkino is to contribute with innovative and attractive events
focused on showing the significance of the short films, holding hands with the already
big, city cultural agenda.
Donosskino is a small and totally independent Exhibition made with a lot of effort and
love.
Organized and conceived by people who love all kind of films in order to give visibility
to those works deserving it.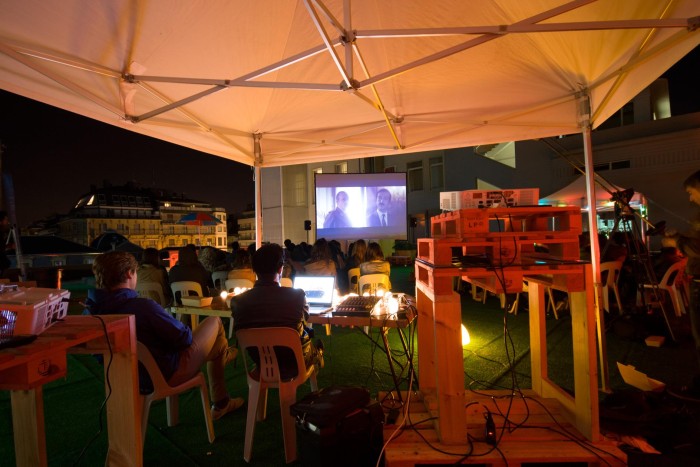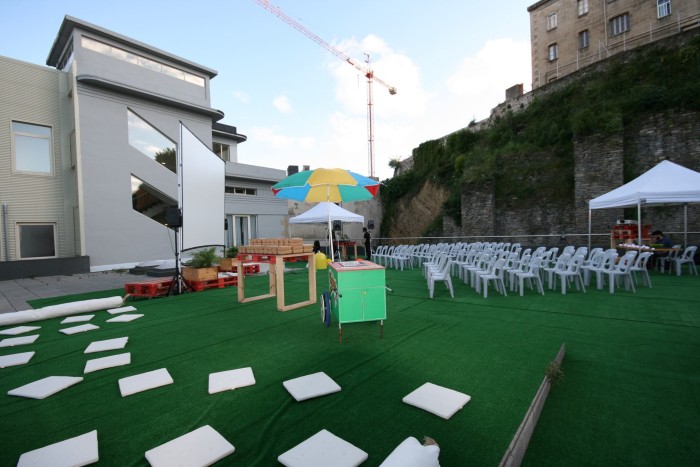 We are Kristonkino: Group of audiovisual fiction. Kristonkino team is made by, and
with professionals, mixing a great diversity of disciplines such as theatre, cinema and
TV.
The driving team behind Donosskino is made by Xabier Cereceda, Rubén Sainz, Javier
Maldonado "Maldo" and Unai García. However, we are always surrounded by good
people who join us to our different projects and belong to Kristonkino family: Oskar
Moreno, Berta Gomez, Angel Dueñas, Kepa Aretxaga, Josu Redondo, Jade Valero,
JuanFe Fernandez, Nerea Azurmendi, Mikel Pintado, Uxue Guerrero, Ane Iturralde,
Menó Martin, Haimar Olaskoaga, Jon Herrero, Jone Bizarro...
https://vimeo.com/163154435
The current team did already some event‐actions:
Vermukino: An event taking back the old double‐showings of cinema and vermouth.
https://www.youtube.com/watch?v=86aMcoy5s‐8
Kristonkino Rooftop: Action‐event on San Sebastian's old fire‐station building roof,
where using a raffle people were invited to an evening event, combining in a
innovative way, the best national and international short films.
https://vimeo.com/130390964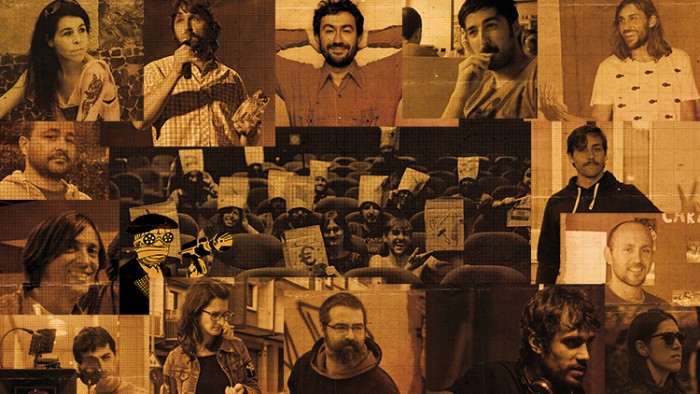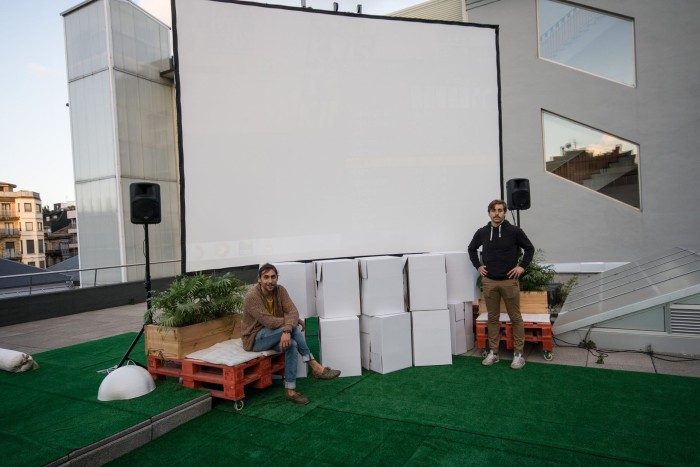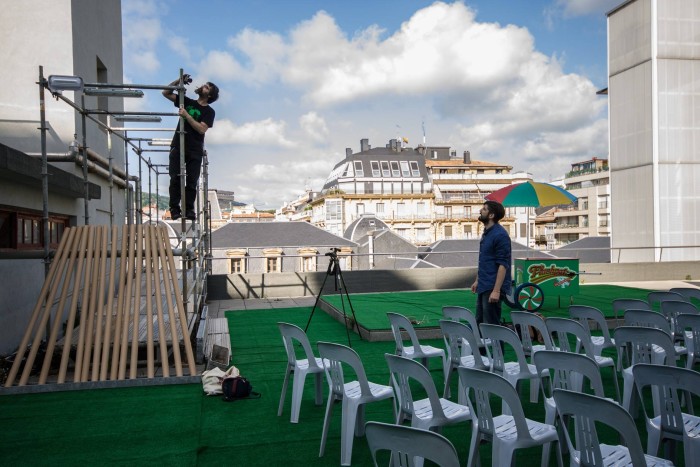 Social commitment
Shared materials
DONOSSKINO EXHIBITION ATTENDANCE

Some activities of Donosskino will be free and for all the public. Assistants can access, enjoy parallel activities related to the exhibition.

 EXHIBITION SUMMARY VIDEO.

Vídeo que recopile las exhibiciones, vivencias del evento, making off y todo lo acontecido en Donosskino y que estara disponible en la plataforma Vimeo. Video gathering the different shows and experiences of the Exhibition, making off and will be available trough Vimeo platform.

CC - Attribution-NonCommercial

Creative Commons License with attribution that does not permit commercial use